Admissions
If you would like your child to join us at Wyndham Park Nursery School, then please complete the application form and return it to us via email or by post. We are more than happy to show you around our nursery school at any time, please telephone or email to make an appointment.
From September 2017 we have offered both a 30 hours offer and a 15 hours offer.
30 Hours Offer
Parents will be entitled to 30 hours of Early Education and Childcare at Wyndham Park Nursery School if they meet the following Government criteria
The eligibility rules for 30 hours free childcare are as follow:
Your child will be aged 3 or 4
Both parents must be working - or the sole parent is working in a lone parent family
Each parent earns, on average, a weekly minimum equivalent to 16 hours at National Minimum Wage or National Living Wage
Each parent must have an annual income of less than £100,000
You live in England
Parents will not necessarily need to actually work 16 hours a week, but rather their earnings must reflect at least 16 hours of work at NMW or NLW. This means that, when the new entitlement goes live, a working parent who is over 25 will need to earn a weekly minimum equivalent of £115.20 whereas a working parent who is 21 will need to earn weekly minimum equivalent of around £107 (at this year's rates).
Parents on zero contract hours who meet the criteria are included in the entitlement criteria.
The 30 hours sessions offered at Wyndham Park Nursery School are 8.30am - 2.30pm Monday to Friday during term time.
15 Hours Offer
If your child is not eligible for 30 hours or if you wish only to take 15 hours of the 30 hours at Wyndham Park Nursery School then we have the following sessions available.
Morning Session 8.30-11.30am Monday to Friday during term time
or
Afternoon Session 12.00-3.00pm Monday to Friday during term time
New Parents' Evening
Once you have been advised that your child has been allocated a place at our school you will be invited to a 'New Parents' evening' where there is an opportunity to meet the staff. This meeting is usually held in June/July. This will be followed up with 'play and stay' taster sessions.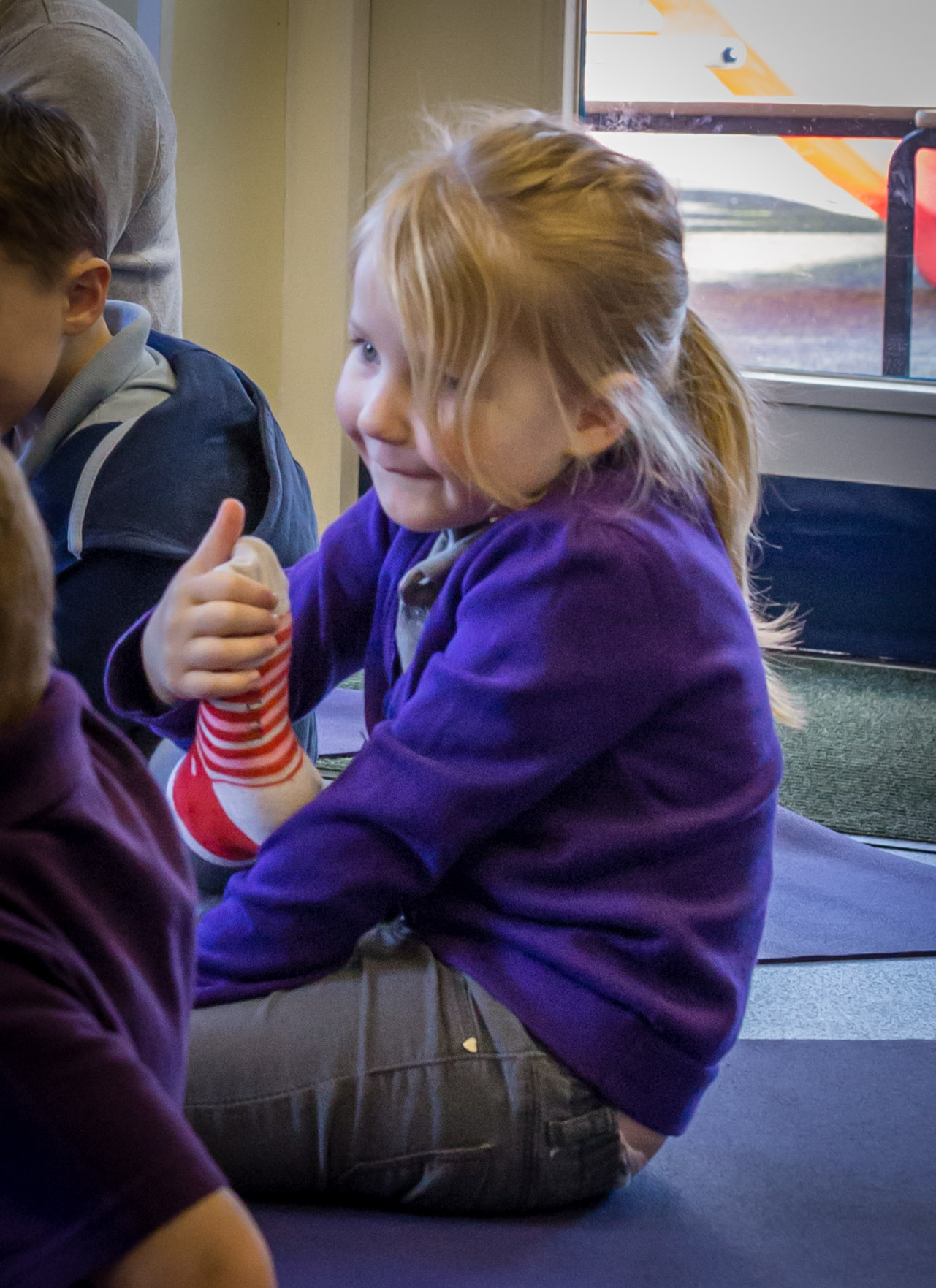 Starting Nursery School
The children are admitted in small groups throughout September. This gives us an opportunity to get to know all the children individually. Your key worker will take responsibility for settling your child into nursery and will maintain an overview of their development during the time they are with us.
You are welcome to stay for as long as you want to help your child settle into nursery. It is important that your child is given the opportunity to establish and develop good relationships with other children and adults. Your child's regular attendance is essential to ensure they gain the maximum benefit from nursery education.
Getting to know you
We believe that parents and nursery staff share a joint interest in and responsibility for your child's development and learning. You are the experts where your child is concerned and you know of any special interests and needs. Therefore a good relationship between parents/carers and school staff is vital to share information.
Parents are encouraged to talk to staff if they have any concerns. All parent/carers are welcome to spend time in the nursery, helping in the classrooms, on visits out of nursery or by using their skills to benefit the nursery in other ways.